Product Description
Blade lock is a lock blade lock on the key principle is to use a different slant angle change Tooth alignment cylinder to rotate in different blade angle change, in order to achieve a lock cylinder rotating open.
Nickel Plated Blade Iron Padlock 40 MM
Model: 540
Body:iron
Key:with 2 iron keys
Shackle:stainless steel, hardened
Package: double blister card
PROVIDE OEM.
Application
Desk Lock, Drawer Lock, Door Lock, Container Door Lock, Truck Door Lock, Luggage lock, Suit case Lock, Backpack, etc.
Picture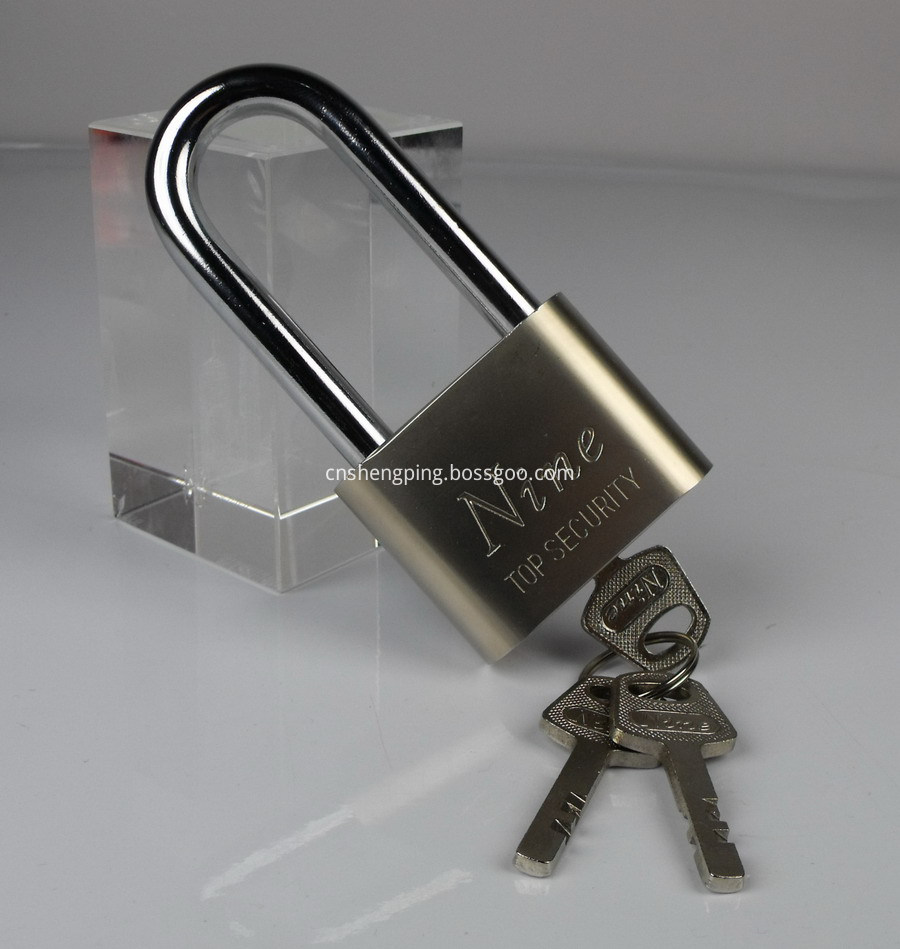 Packing and shipping
MOQ 3000pc
Sample We can send you sample to check quality
Sea port FOB Ningbo
Payment terms T/T,L/C
OUR FACTORY
1.Yiwu shengping Craft Locks Factory is a manufacturing firm,mainly produce combination
locks, luggage straps,travel sets,TSA locks,TSA straps, locating in the world`s largest
commodity trading city-Yiwu. You can find us from Alibaba, Global Sources and even in Wechat.

2. We accept big orders, but small orders are welcome as well. With daily production
capacity of 30K-40K pcs,we can ensure the on-time delivery for the customized orders.
Besides, we regularly keep 5K-10K stock for almost alldesigns, so there will be no problem
if you want to order in small quantity. We accept OEM orders with MOQ of 1K sets.

3. Our products are competitive as we focus on extraordinary products. We look for
reasonable profit and provide reliable products. There are ways to make extremely low
prices, such as not picking out rejects, using worse materials, which mightbe used by
competitors, but will never be accepted by us. We double check our goods to ensure
every locks received by customers function well, and function long enough.