Product Description
NOTE: If you forget the password, the restaurant is no way, because this is the entire lock lock factory wrap, it can not be demolished. Remember!
The password can be changed from the factory are all original password: 000.

Instructions
1. Adjust the wheel, so that the scale runner 0_0_0 facing the red lock (black) tick!
2. Pull the vertical beam lock clockwise 180 degrees so that the projection at the mouth of the lock groove locking beams above!
3. firmly pressing it into the lock shackle internally, ensuring lock beam pressure in the end, during which confirmed not to touch the wheel (so as to avoid change password)!
4. Adjust your own password, make sure that you can select the number facing the red (black line) tick lock body, write down your password, password reset, the
Password needs to be reset after to open!
5. inverse temporal direction rotated 180 degrees, the password changed successfully! Such as changing the password again, repeat 1-5!


28MM 4 codes Brass Comibnation Padlocks
Brass lock body
Brass dial wheels
Brass cap
Chrome plated A3 steel shackle
White paper box/Double Blister Packing
2 kinds of packing for your selection:
individual white paper box packing
individual double blister packaging
1 DOZ./inner box
12 DOZ./outer carton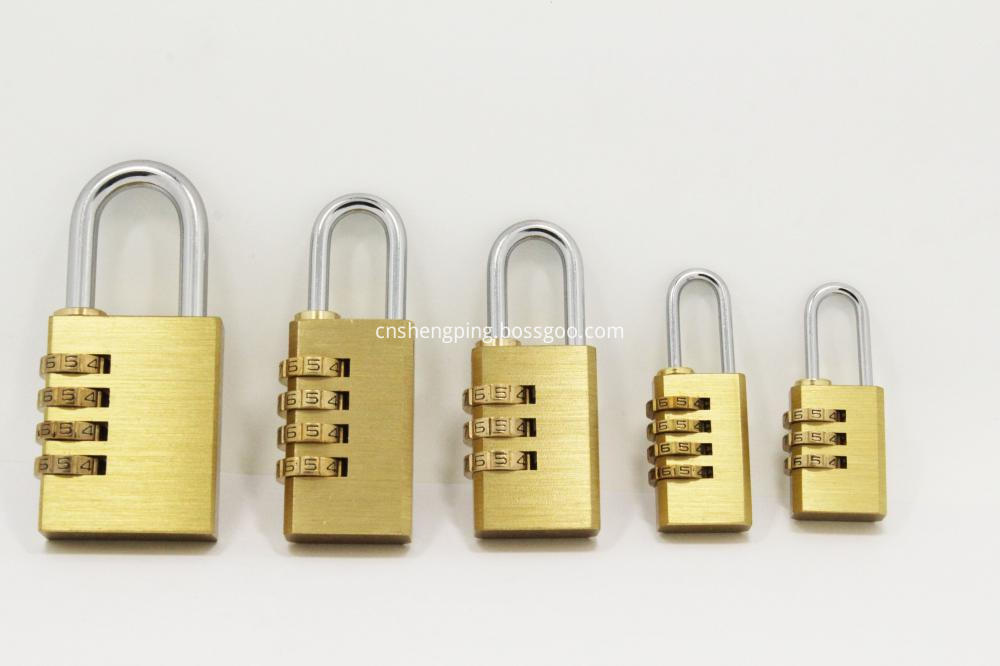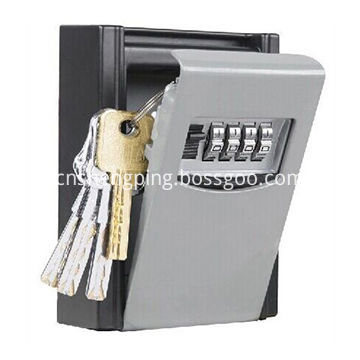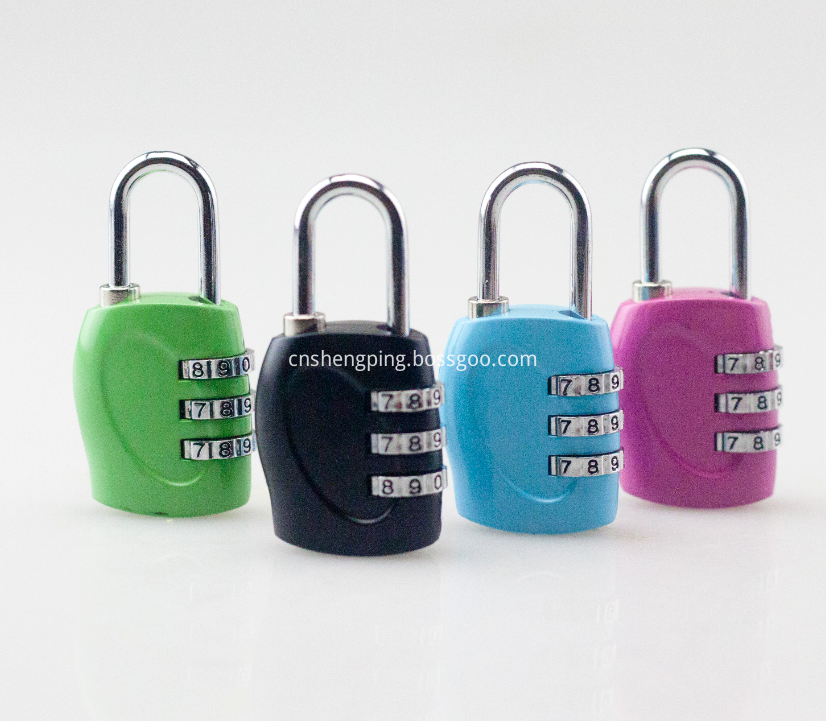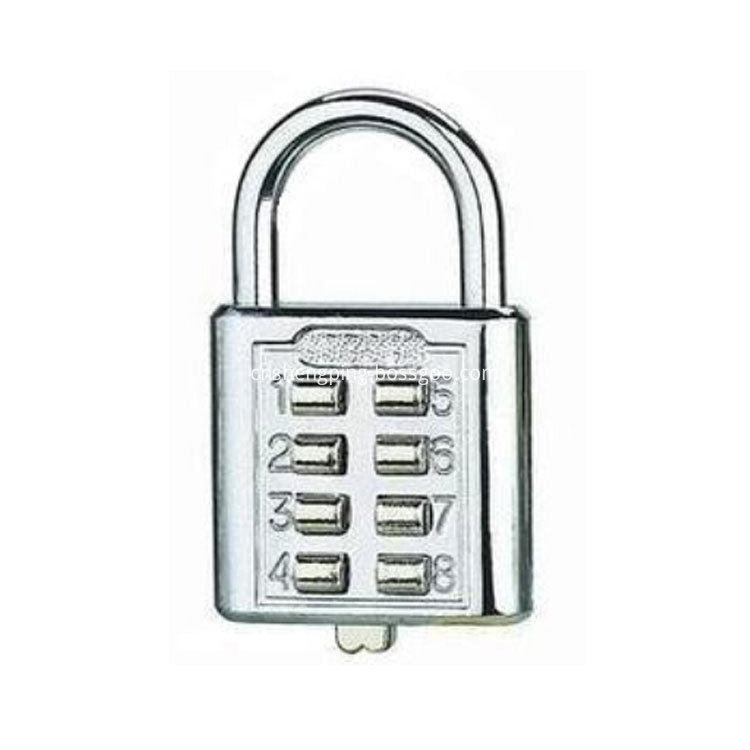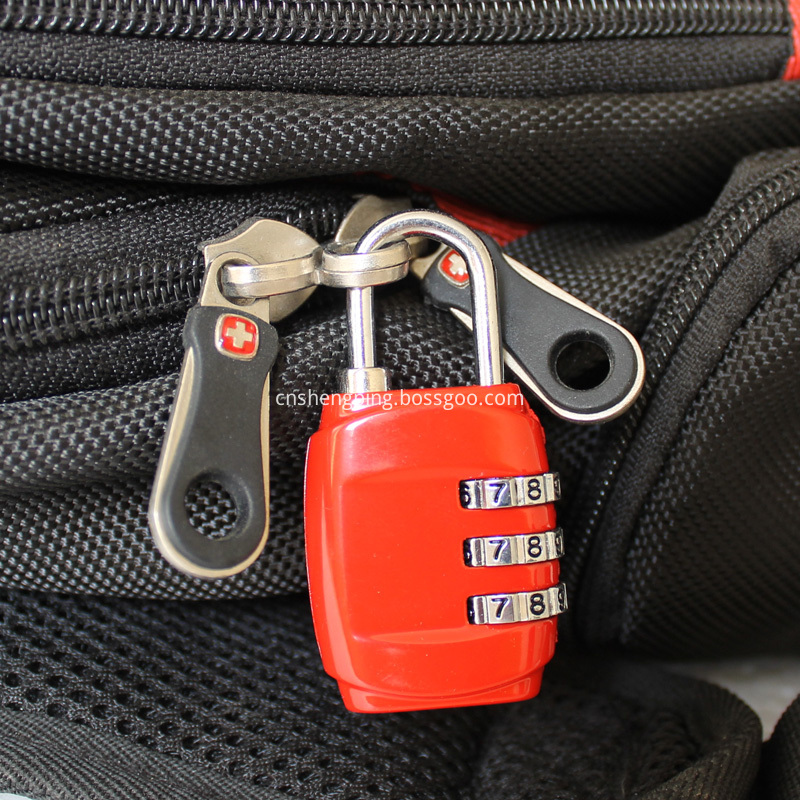 OPERATING INSTRUCTIONS
Opening method
the lock code is set in advance to 0-0-0-0.
Align the set code at the mark
Then pull out the lock beam.
Setting a new code
Lock must be in the open position.
Turn the lock beam 180 degree and press to the end.
Choose a new code and pull out the lock beam to the original state,a new code is now set
Our service
QC process. We apply 100% inspection to ensure that every lock customer gets would function well.
We are licensed distributer of TSA locks.
We accept big orders, but small orders are welcome as well. With daily production
capacity of 30K-40K pcs,we can ensure the on-time delivery for the customized orders.
Besides, we regularly keep 5K-10K stock for almost all designs, so there will be no problem
if you want to order in small quantity. We accept OEM orders with MOQ of 1K sets. Honor: