Product Description
This 4 code password lock, zinc alloy lock body, light and strong, durable, exquisite workmanship. Scientific design of the metal password lock, password can be arbitrarily changed, no key can also lock the item. Its color bright, beautiful and durable, the password is not easy to crack more reliable, you can lock the travel bag, diary, mail, backpack, purse, drawer, etc., from now on no longer with a lot of key oh
Zinc alloy 4 code password lock

Material: zinc alloy

Size: about 66mm* wide 31mm* thick 11mm

Packaging: plastic packaging

Color: black, silver, red, blue

[password settings]
Currently on the market there are several password lock, set the way so few. The initial password is 000, and the "0" on the roller is on the mark on the roller.

After the lock is opened, the lock beam is raised to a half turn, and then press down to the end, and the number is set up to set your new password, so that the number is aligned, and the lock beam is brought to the normal position. The rotary digital chaos, is password lock state.

Please remember your new password, the lock can not be used to avoid loss caused by.
Travel password lock, make your life more secure, travel travel essential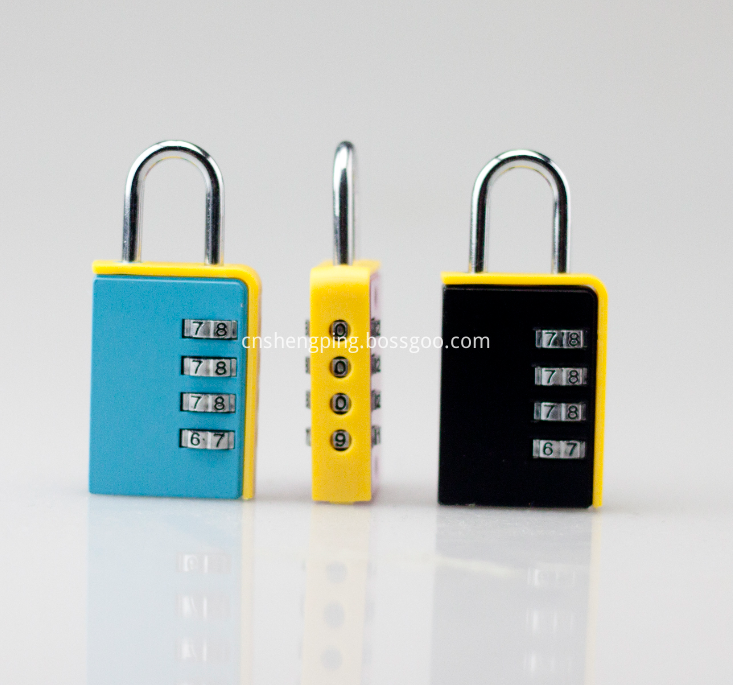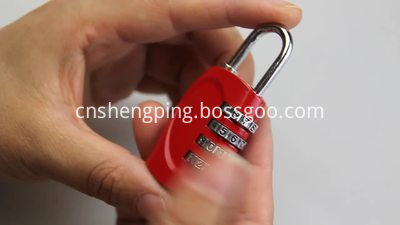 USE FOR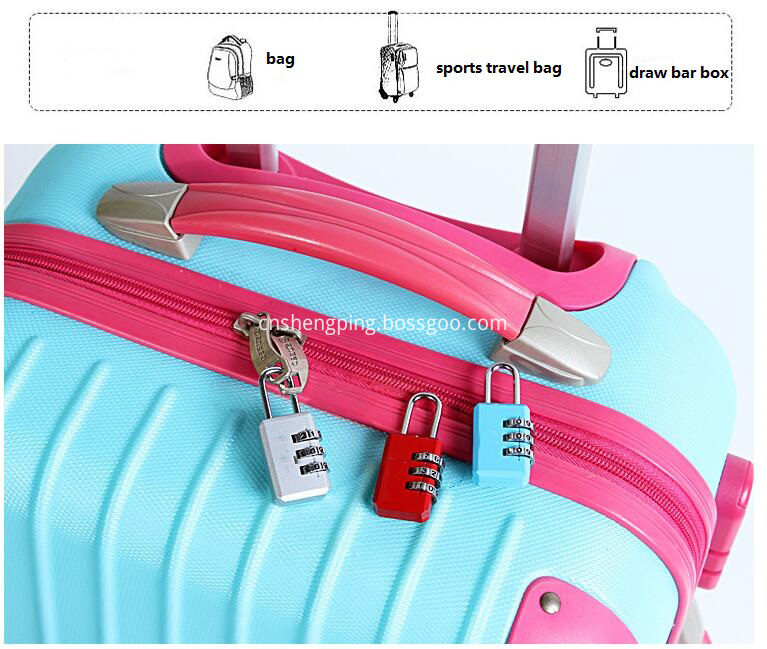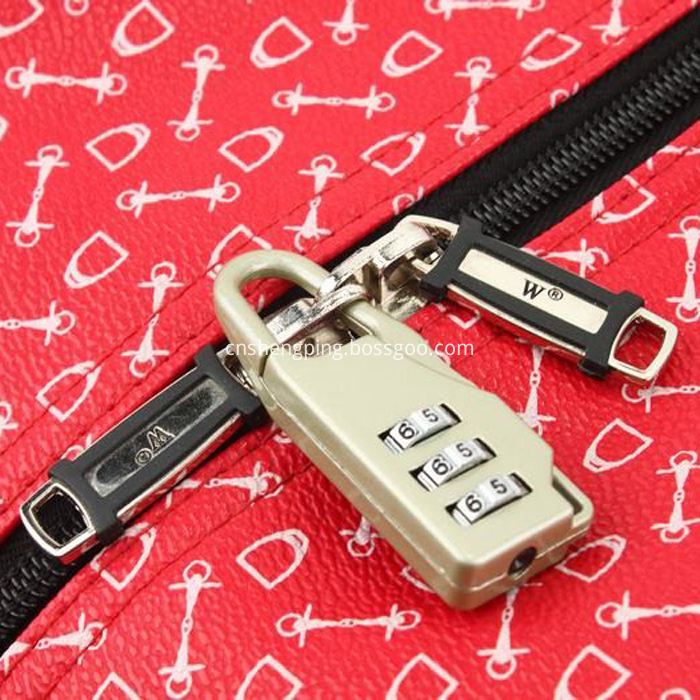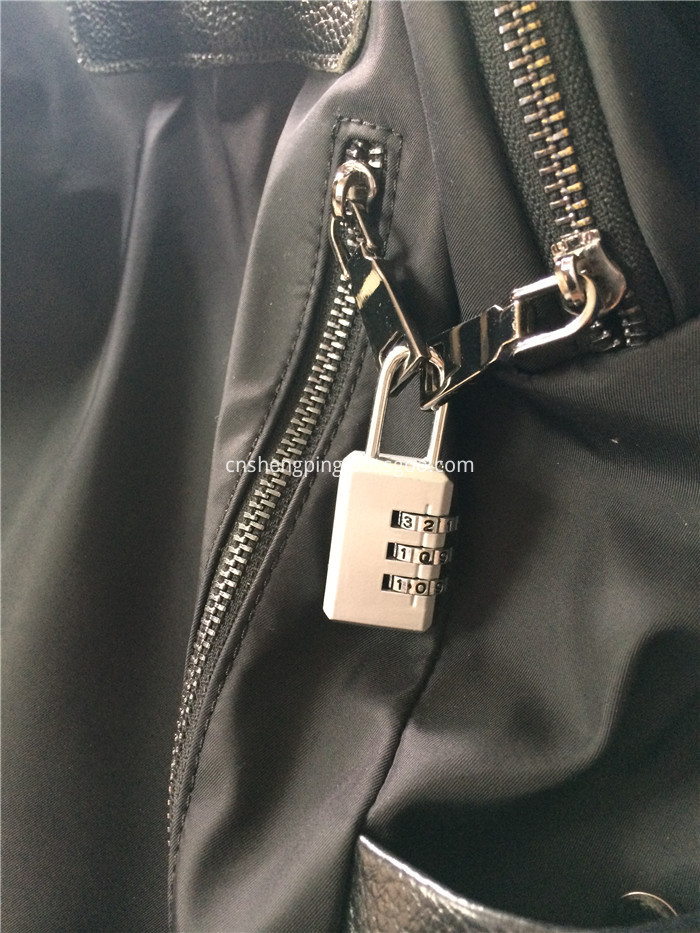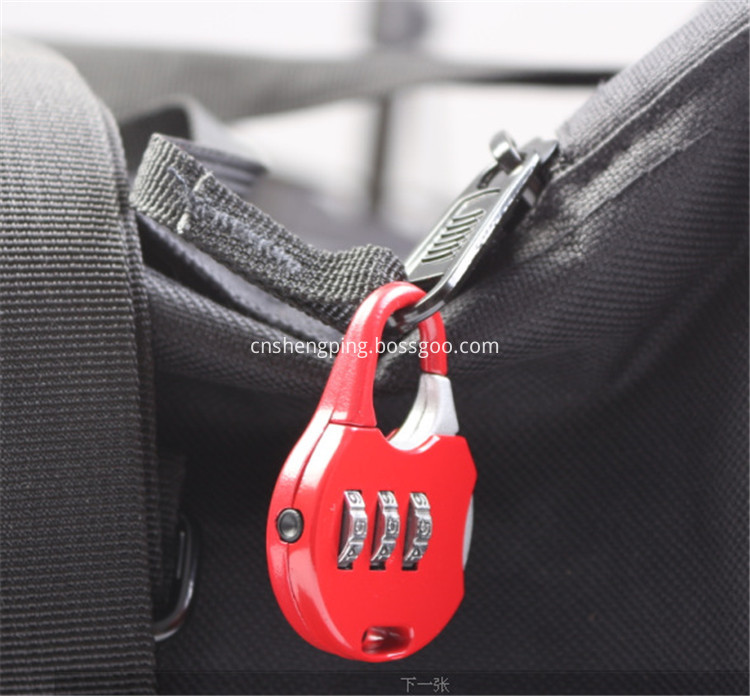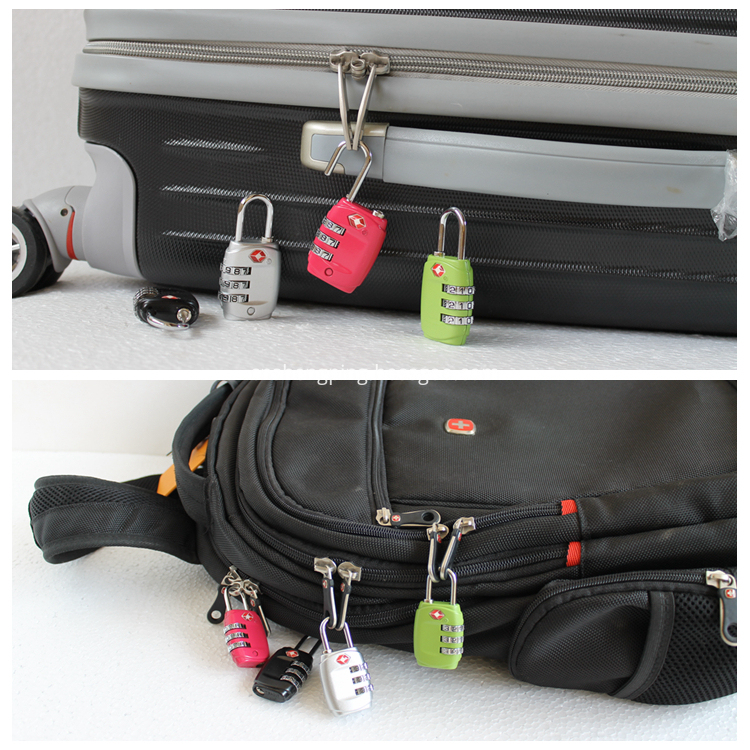 1.Yiwu shengping Craft Locks Factory is a manufacturing firm,mainly produce combination
locks, luggage straps,travel sets,TSA locks,TSA straps, locating in the world`s largest
commodity trading city-Yiwu. You can find us from Alibaba, Global Sources and even in Wechat.
2. We accept big orders, but small orders are welcome as well. With daily production
capacity of 30K-40K pcs,we can ensure the on-time delivery for the customized orders.
Besides, we regularly keep 5K-10K stock for almost alldesigns, so there will be no problem
if you want to order in small quantity. We accept OEM orders with MOQ of 1K sets.
3. Our products are competitive as we focus on extraordinary products. We look for
reasonable profit and provide reliable products. There are ways to make extremely low
prices, such as not picking out rejects, using worse materials, which mightbe used by
competitors, but will never be accepted by us. We double check our goods to ensure
every locks received by customers function well, and function long enough.