Product Description
The Key Locks
Size: 6button, 8button, 10button
Material: Zinc Alloy
Applicable:
traveling bags, backpacks, drawers, toolboxes, cabinets, etc.

Warm tip: this lock is not to change the password, the original password has been allocated in the packaging, please keep in mind, and do not want to tell others, life a password. Random password.
Zinc Alloy Electroplate 10 Combination Push Button Type Padlock

Product detail show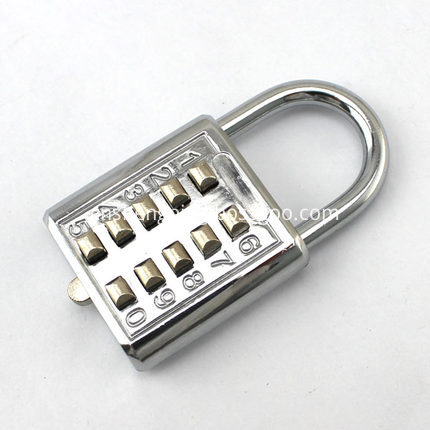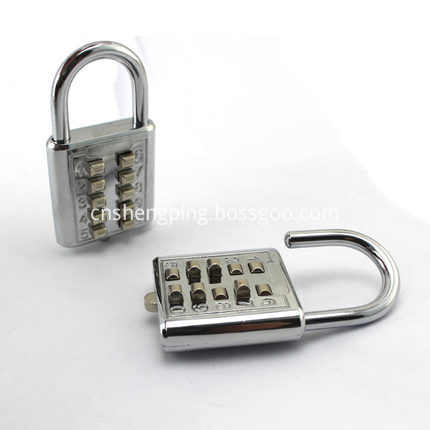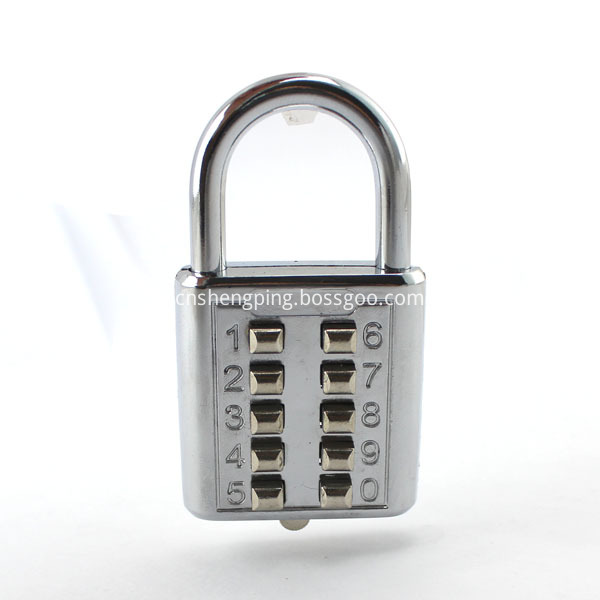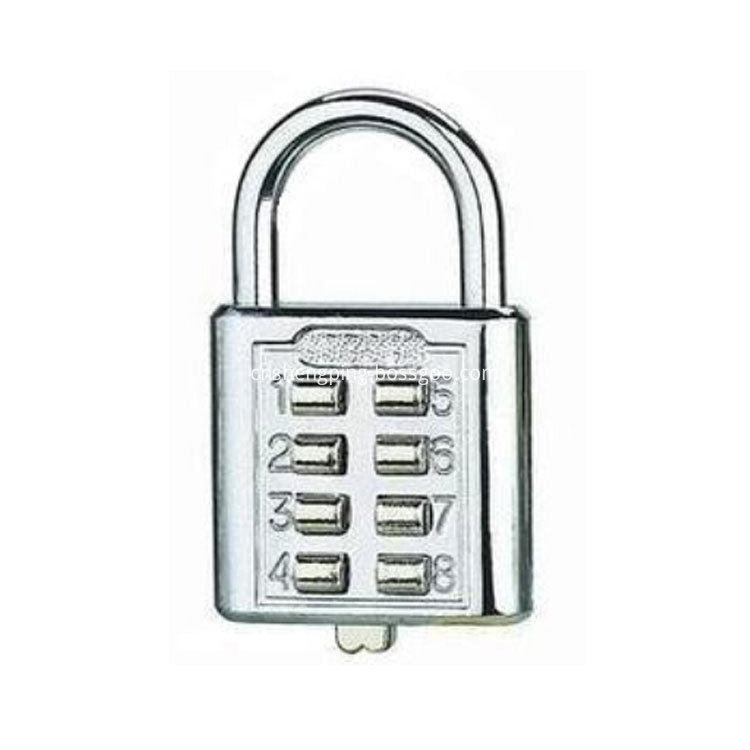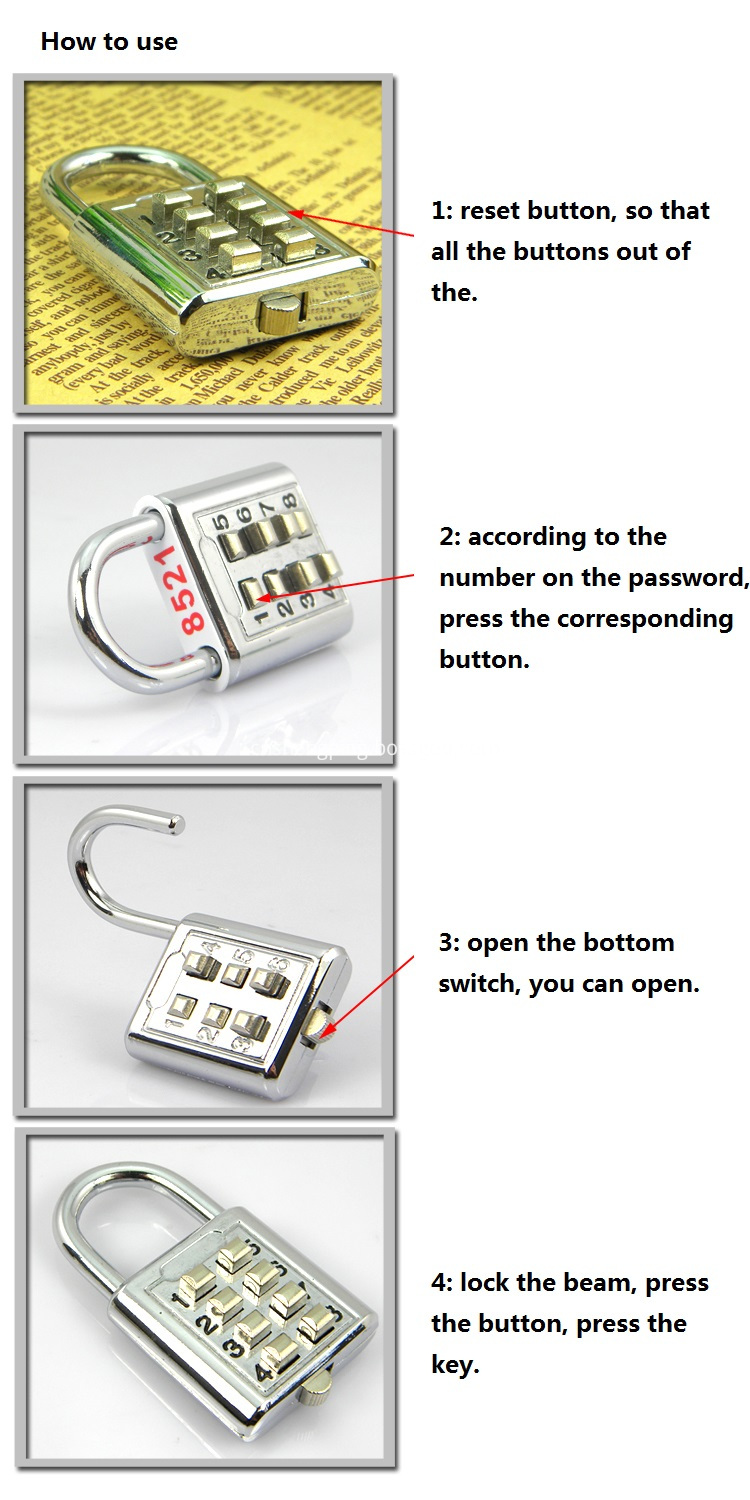 Feature
1, cipher design workmanship, harder to crack, more secure; scientific design of the metal lock without a key can lock items.
2, you can lock bags, backpacks, drawers, etc., never ever do with a lot a lot of heavy keys!
3, fashion elements, designed for the modern design of a quality, attractive appearance, convenient and practical.
NOTICE
Although smallish, but the function is not small oh. Tiny lock body set up eight passwords can actually make your bag or drawer from becoming more "mysterious" ~~~~ alloy material, beautiful but also strong, others want to open your "secret", it can be It is not a simple matter.
This product can not change your password, unopened before locks are merged, when you come up with the product, you will find a small piece of paper from the cylinder at that passwords can not replace oh, so be sure to keep it. Forgot your password use does not belong to product quality issues. Therefore, a product sold shall not be returned.